Positioning laser
Proven positioning lasers for professional use
Highest precision combined with robust construction
Accelerate production processes and reduce costs
SL positioning lasers have become indispensable for many industries
We will be happy to advise you on the possible applications in your company
The positioning lasers from SL Laser show your employees exactly where to go at work. This special laser is used to align the positions of tools and workpieces and to position instruments or machines. Like all laser systems from SL Laser, our positioning lasers are optimised for use in craft and industry – this means you can rely on a robust design and tested suitability for everyday use. The positioning lasers are resistant to many external influences and demonstrate a long service life. The precision of our positioning lasers meets the demands we place on all our products.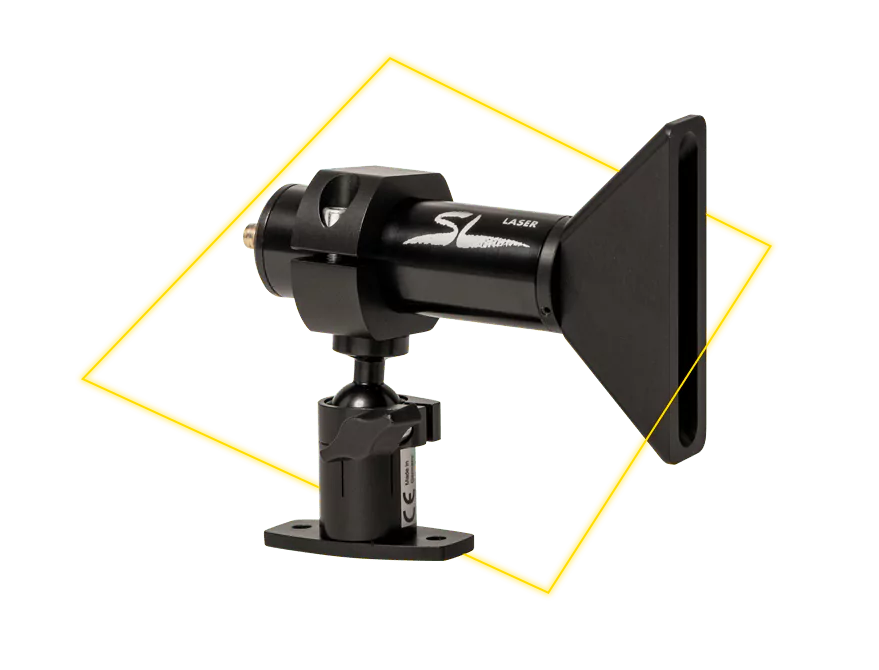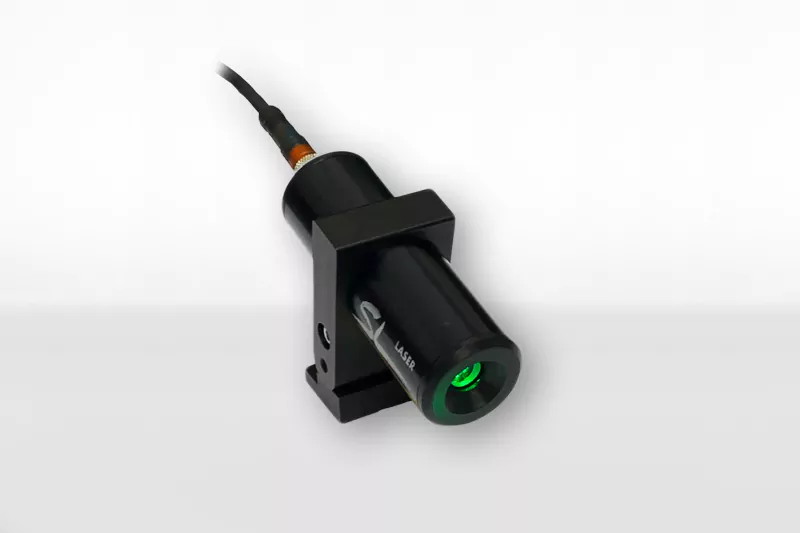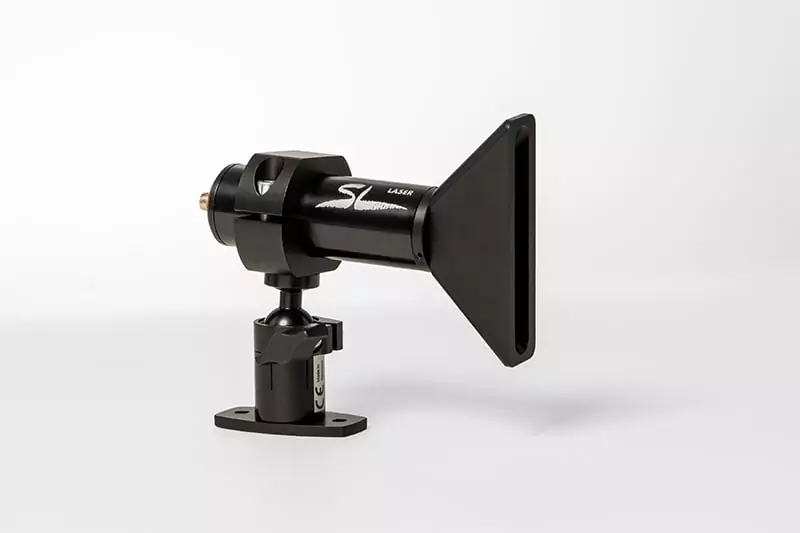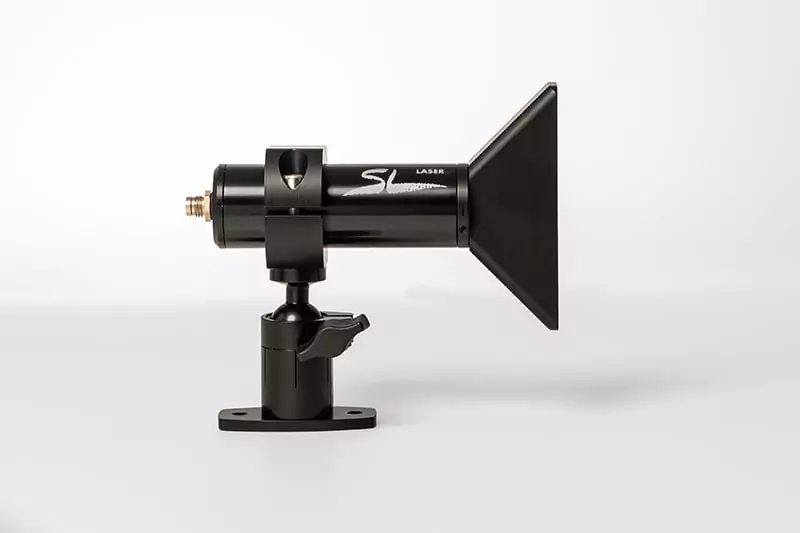 Robust construction, proven electronics of the positioning lasers
In addition, our positioning lasers can be adapted to your specific needs on request. Our laser modules use a highly visible red or a green laser beam, which is controlled by proven electronics. The exact product or performance data of our lasers can be found at the bottom of this page. All positioning lasers are available in different power classes, which affect the distance and the size of the display. The compact and robust housing of the lasers is electrically insulated. The units show a constant output power which is maintained over a wide range in operating temperature.
Line lasers, cross lasers and circular lasers
We produce line lasers, cross lasers or circular lasers that accelerate and facilitate your work processes. Reduce your production costs with a positioning laser from SL Laser. The positioning lasers are supplied with mounting bracket and power supply unit on request, are easy to mount and focus in the application.
SL Laser – experts in laser modules for more than 30 years.
Do you have
any questions?
Contact us.

Product and performance data for positioning lasers at SL Laser
These data are used as examples. On request, our positioning lasers can be adapted to your needs.
Product data Laser green / red
Laser colour
Power Diode
Output power
Focusable
Optics
Laser class
green
10 mW
< 1 mW
yes
Line
2M
green
10 mW
< 1 mW
yes
Cross
2M
green
50 mW
< 5 mW
yes
Line
3R
red
10 mW
< 1 mW
yes
Line
2M
red
10 mW
< 1 mW
yes
Cross
2M
Line generator for line length 10°, 15°, 30°, 45°, 60°, 90°
System specifications
Mechanics
Housing anodised aluminium, dimensions (mm) Ø 30 x 88.5mm, weight 300g incl. cable
Optics
Line or cross, homogeneous line
Optical properties green
Diode laser, diode power: 10 mW / 50 mW, wavelength 520nm (green), lifetime: > 20,000 h
Optical properties red
Diode laser, diode power: 10 mW, wavelength 635nm (red), service life: > 20,000 h
Laser class
Class 2M at 10 mW (Class 3R at 50 mW) EN 60825-1:2015-07, IEC60825-1, EN76-2, 21CFR 1040, CE
Testing and safety
Temperature range 0°C… +50°C, housing IP 65, shock load 4 g
Electrical data
Voltage 16-33 VDC (+)bn (-)bl (PE) gb/gn, power consumption 1 W, supply cable 5 m
Advice on positioning laser instruments at SL Laser
Would you like to find out more about whether and how a positioning laser can be used in your company?
Please get in touch. Our experts will be pleased to advise you and adapted to your individual situation.
The line positioning laser
For decades, line lasers have been used by industry and trade to achieve fast and reliable precision when using tools. The line is precisely mapped with the line laser and allows alignment, orientation or even the template for a job. The line laser can be focussed depending on the distance and is also supplied with different power levels depending on requirements.
Applications for positioning lasers in industry and trade
The line positioning laser allows exact sawing work in the processing and creation of finished wood parts in the furniture industry on site or on the production line. The line positioning laser is also used to display stop lines and cutting lines in the textile industry or in mechanical engineering, as well as generally in all industries to precisely align objects of any kind. With the line laser, folded edges can be displayed as well as folded edges in paper processing. With the cross positioning laser, on the other hand, you can mark exact points for the use of e.g. drilling machines in the metal industry.
The Circle Positioning Laser as a Special Form of Positioning Laser
In various production and machining processes in the wood industry, furniture industry or textile industry, circular objects of different sizes have to be assembled, mounted, cut or positioned. With the Circle Positioning Laser, exact specifications can be projected, providing invaluable services in both the production and alignment of objects.
Whether in the production of cable drums, the cutting of balloon casings in the textile industry or workpieces in the plastics industry, plastics manufacturing or the rubber industry, precisely round markings are the norm at work. The guidance of tools and the alignment of objects of all kinds is made much easier, faster and, above all, more precise by a circular positioning laser.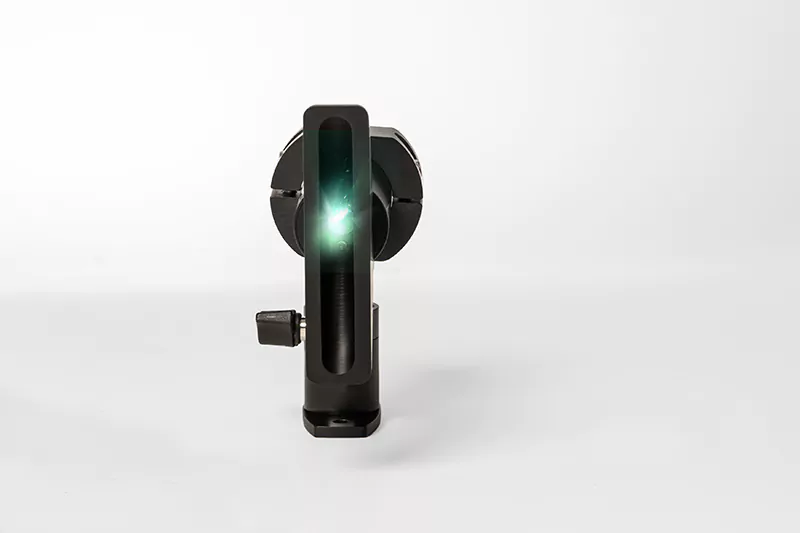 The cross positioning laser for industry and craftsmanship
The cross laser is an important instrument for reference marking of bores, cuts, prints or other processing forms. With the cross laser you indicate contact angles, mark corners and boundaries and use the cross for exact positioning of tools, machines or instruments.
Applications of the cross laser in CNC work and with machining center.
Whether in crafts or industry, woodworking with CNC or textile printing – the cross positioning laser is used everywhere where moving machines or machine heads are used. Especially the positioning of suction cups on a machining centre is child's play with the cross positioning laser. The millimetre-precise alignment by the cross laser enables clean work without damaging the suction cups. But the cross laser is also needed for craftsmen of all kinds, in the furniture industry or in mechanical engineering, to adjust and position workpieces, components or stops with millimetre precision.