Digitizing System ProCollector Arm
Easy digitizing of 3D contours
The ProCollector Arm serves as the perfect interface for digitizing three-dimensional contours. If no CAD projection data is available, the tip of the arm can be used to scan boundary points, which are then immediately converted as contours. The ProCollector arm is simple and easy to use. The SL3D software developed for the laser projector generates a representation for the screen during scanning, so that you can visually check the work.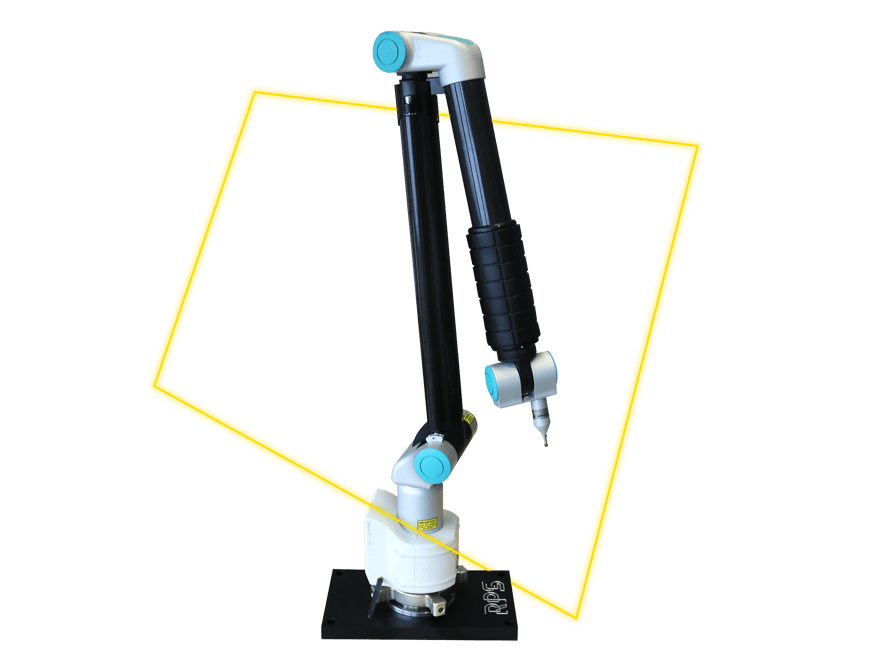 Do you have
any questions?
Contact us.

Powerful and suitable for everyday use
The 3D contours are digitized with an accuracy in the 0.1 mm range and converted in real time into projection data for the laser. The powerful and easy-to-use toolbox converts the coordinates into curves with polygon and spline functions. The reference points for the laser projector are created in the same operation practically as a side effect.
The contour, which you also see on the screen via the SL3D software, is immediately optimized automatically for laser projection. As soon as all the curves have been calculated and the complete information about all the layers and work steps has been stored in a file, laser-assisted production can begin.
Diagnostic software and connection to other programs
The ProCollector arm is supplied with standard function software (K-arm). This software allows full diagnostics of the arm. This includes diagnosing the electronics and checking accuracy as well as adjusting and calibrating the probes and arm. Furthermore, this software with its drivers enables the connection to third party programs.
We will be happy to provide you with more information in direct contact.