TemplateCollector
With the Template Collector software you have a simple staircase software program that let you configure the staircase before starting measuring the stairs. The software has the ability to specify the number of the steps and height. You can deposit each step on an own layer the same is happened with the side walls.
The software for quick measuring of stairs and other applications
The final staircase can be rotated, so that you get many views of the same staircase. In addition comments can also be stored as text. The drawing will be saved as DXF and can be opened in other CAD Systems. The same software can be used for interior work, drywall and other areas where measuring is important. Another advantage of the Template Collector software is the projection of points that can be seen on the CAD drawing. You can project onto the floor the drawing 1:1 in your own facility for checking the measurement or on the building site. The projection can be performed on each surface.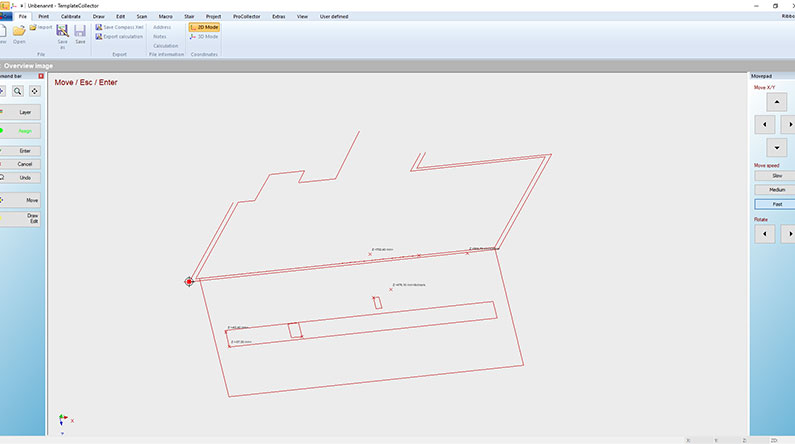 Typical Applications:
Stairs
Kitchen
Interior fittings
Boat building
PC Requirements:
Windows Operating System (Windows 7 or newer, 1 GB RAM, 19 Hz processor, 512 MB grafics memory)
Do you have
any questions?
Contact us.