Laser projection systems for composite applications
When processing composites, the different properties of the individual materials mean that the geometry and the different dimensions often play an important role. The exact projection of outlines and contours with the ProDirector 7 laser projector makes work much easier and faster. The specially developed SL3D software does a good job. The software-controlled projection of layer contours in the production of composite fibre components, e.g. with carbon, minimises errors and ensures exact work with the precise specifications.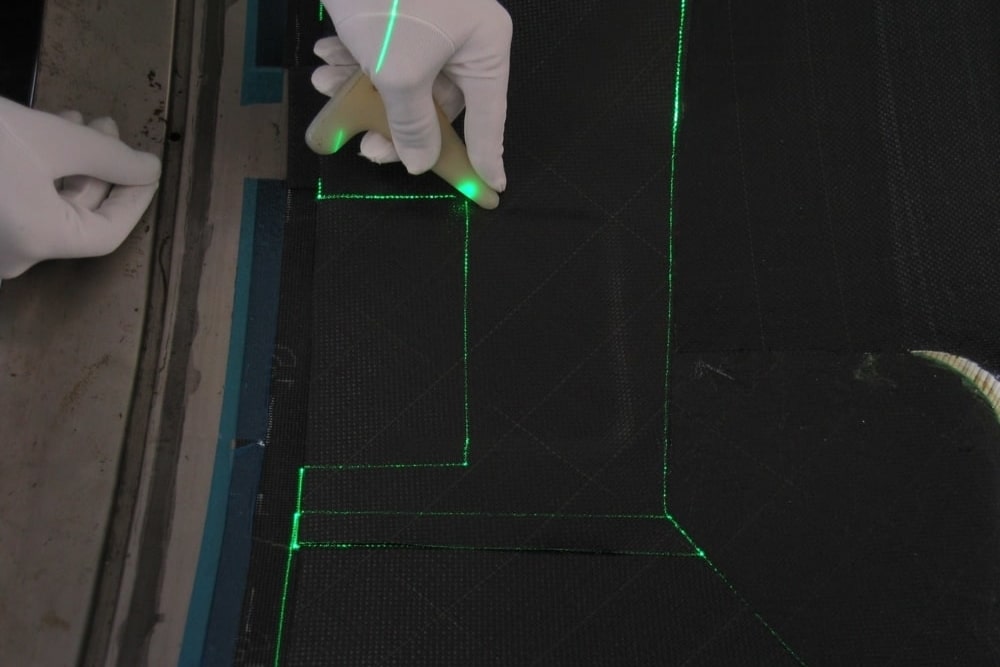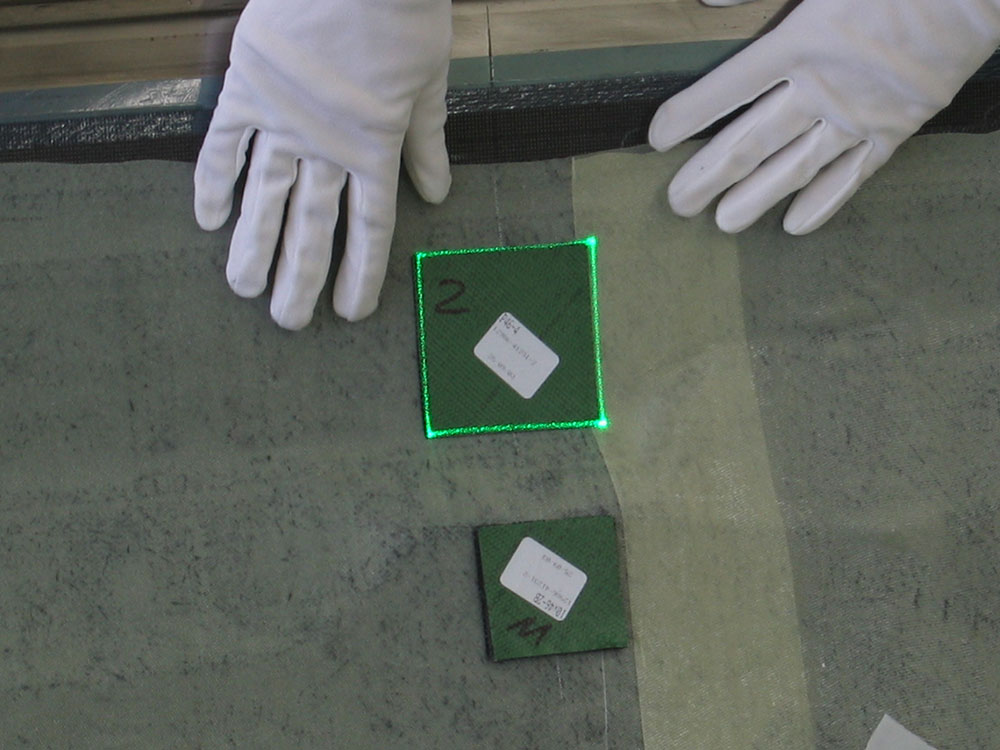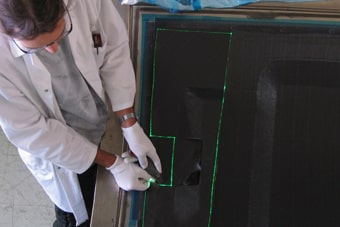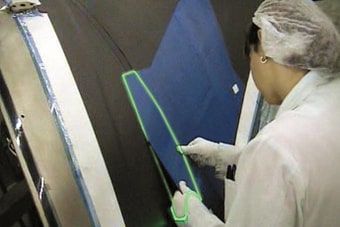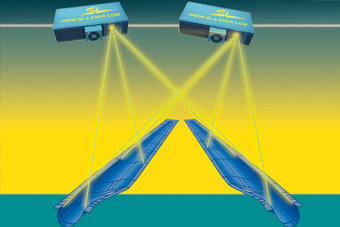 Composite lasers for aerospace
The precisely coordinated system of ProDirector 7 and SL3D enjoys a high ranking and a good name in the aerospace industry. SL3D is 100% compatible with the most popular file formats and ensures outstanding precision. The legendary reliability and durability of ProDirector 7 is proven with countless laser installations for the production of carbon fibre parts around the world. For the engineers and users at the customers, the seamless integration of multi-projector systems with multitooling, practical operation and seamless process documentation counts in particular
Projection lasers & positioning lasers for wind power and wind energy generation.
These advantages are of course also recognised in other branches of industry. For example, the light-intensive ProDirector 7 is also used in the manufacture of rotor blades for wind turbines. With the exact projection, even from great heights, the glass and carbon fibre mats can be placed and joined securely. In the next steps, the software and the projection enable the application of reinforcements, brackets, drillings and markings of all kinds. ProDirector 7 brings enormous advantages in quality assurance as well as in the measurement and assembly of other subsystems such as the internals in the generator and the tower. The great flexibility of our developers allows optimal adaptation to the special needs of the various manufacturers.
Do you have
any questions?
Contact us.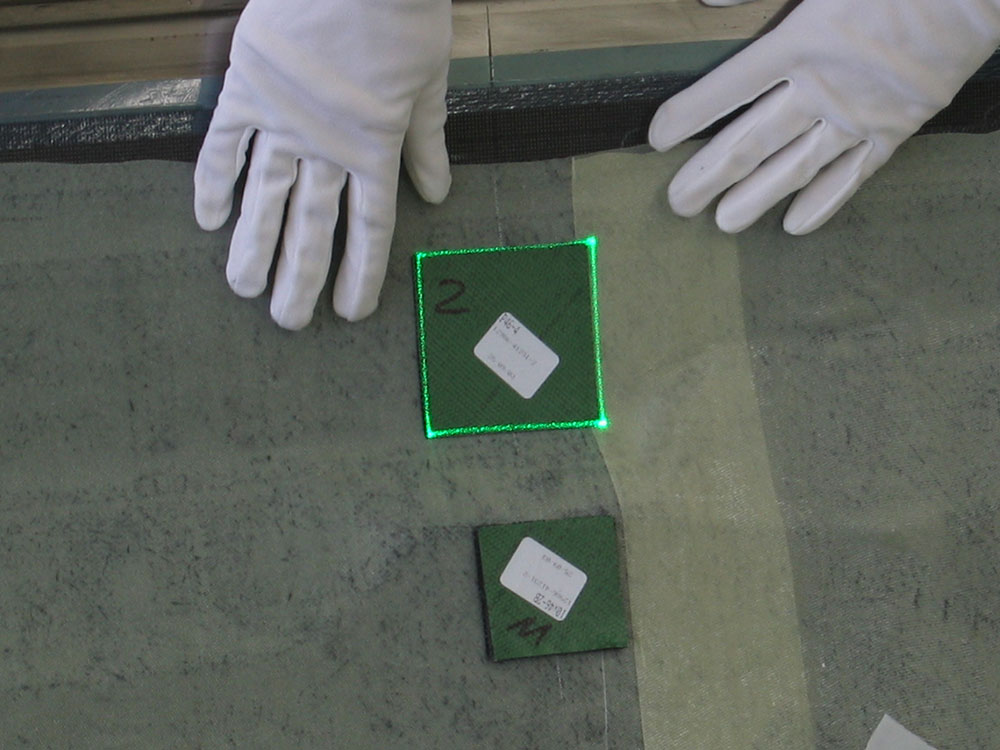 Laser projection for automotive construction
Composite materials are being used more and more frequently in vehicle construction and are now standard for many models. With the help of SL Laser's projection systems, the joining processes of composite fibre mats are optimised. Similar to the aerospace industry, the individual layers are displayed with projection lasers and can be documented at the same time. The SL3D software can be adapted for a wide range of special applications.
Please contact us! We will quickly assess your needs and can make you an offer tailored to your situation.