ProDirector 7 MR
– The laser projector for medium distances
between laser and application
A projector specially designed for medium distances, for use between 6 m and 8 m
The ProDirector 7 MR laser projector ensures precise work without the need for costly stencils
Use the ProDirector 7 MR both fixed in the hall or mobile on a rail system
Perfect work even for many contours for simultaneous projection
ProDirector 7 MR is the perfect link between ProDirector 7 and ProDirector Long Range
In use worldwide thanks to easy operation and best service from Germany
SL Laser's laser projectors project CAD-powered laser markings onto all types of workpieces – accurately and precisely.
This enables you to work safely, quickly and accurately without costly scrap. Forget the expense of multi-layer stencils. A laser projector like the ProDirector 7 MR realizes virtually controllable and contact-free surface processing and tool guidance in both 2D and 3D.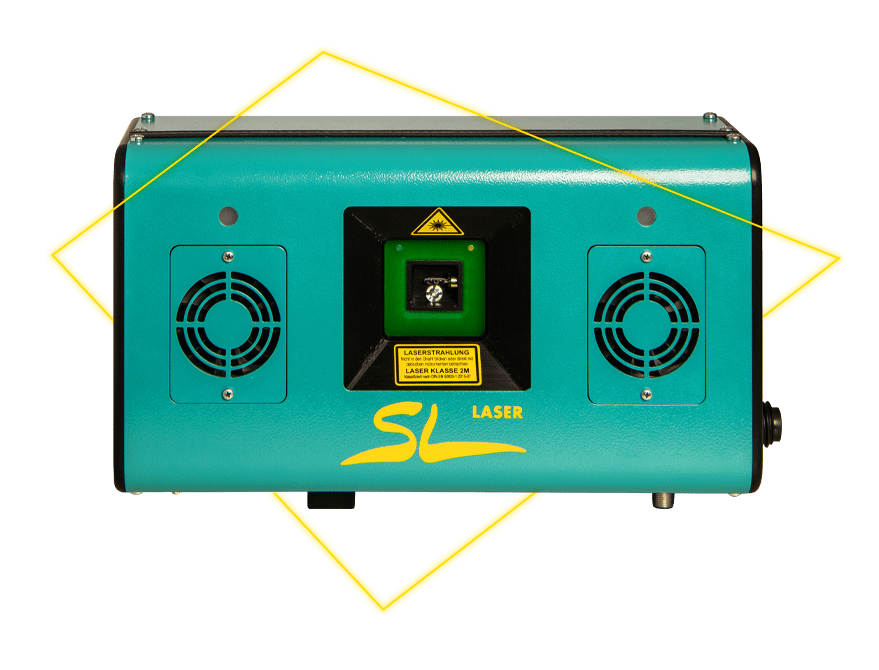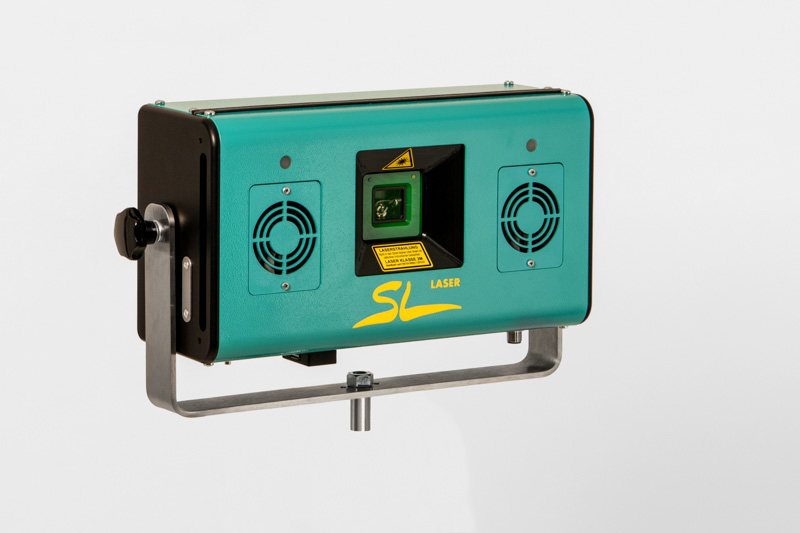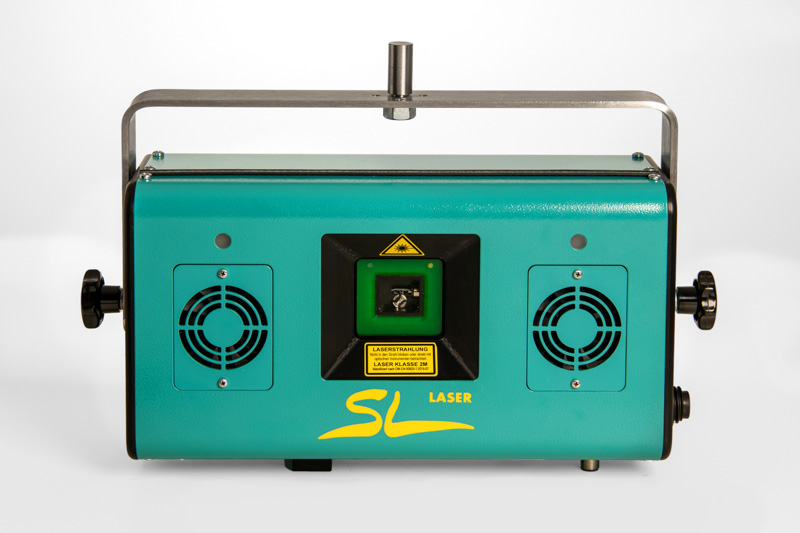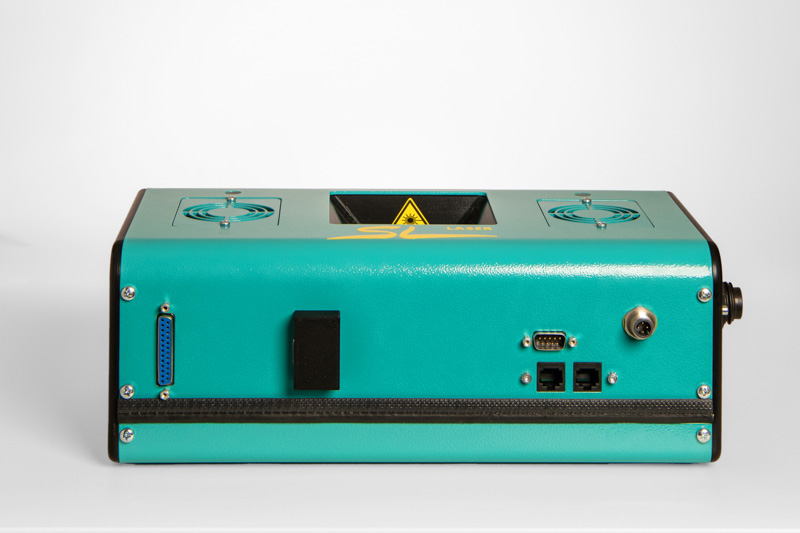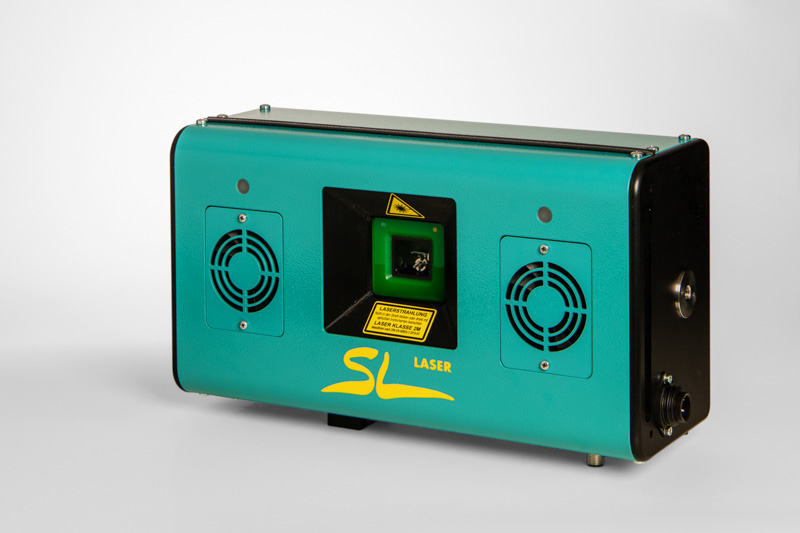 A mobile laser projector for industry around the world
The laser projectors from SL Laser have enjoyed an excellent reputation worldwide for many years. On the one hand, this is due to the perfect functionality and the robust construction of the precision devices. For the practice and actual application, however, especially the easily learned and really simple operation plays a decisive role. The MR 7 laser projector now fills a gap for work at medium distances. This type is used especially in the field of timber frame construction and nail trusses.
Save a lot of time and thus labor costs with its use. Save on material and reduce the margin of error. With this laser projector in mobile use on the rail or in static use on the ceiling, you will achieve the decisive advantage over the competition.
System specifications
Position Accuracy
±0.35 mm with a projection surface of 4.5 m x 4.5 m and 4 m distance (corresponds to 60 °)
Field of View
Horizontal: max. 80° Vertical: max. 70°
Laser
green: 520-525 nm, FC-lasermodule
Laser Class MR
International: Class 3R IEC/EN 60825-1:2015-07, CE-certified
Power Requirement
80-240 VAC 50/60 Hz
Dimensions
Length 355 mm, width 120 mm, height 190 mm, weight 5.8 kg
Do you have
any questions?
Contact us.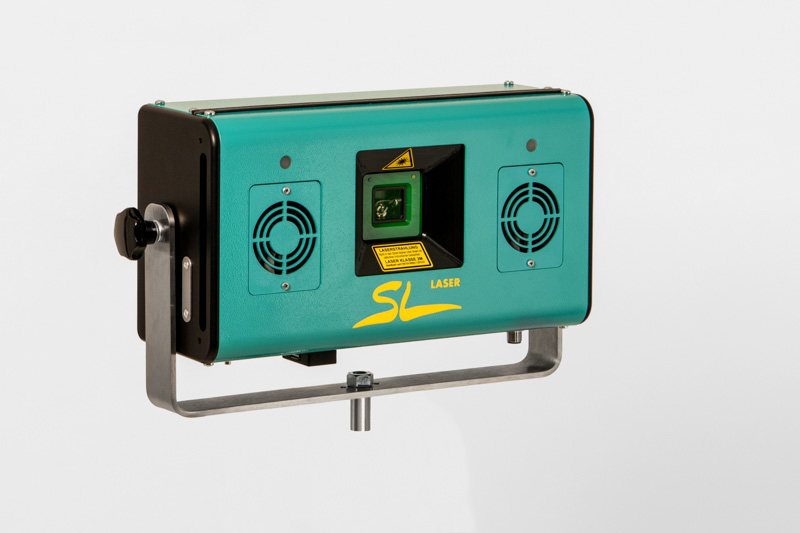 Perfect for medium sized rooms
The ProDirector 7 MR laser projector is suitable for static use in the production hall or workshop or can be set up as a mobile unit on a rail system.
Here, its projection performance is aimed at the distance between 6 m and 8 m. This is where the ProDirector 7 MR achieves the highest precision in display. The contours are very clearly visible and enable the user to position his assemblies quickly, accurately and reliably.
The functionality and operation is simply ingenious
All laser projectors are designed according to the same principles and are specially geared to effortless use on the factory floor. This includes not only the ease of operation, but also the robust design, which is not affected by dirt and dust. Operation is made perfect by the self-explanatory software, which we have developed to suit the various industries.
This allows you to transfer CAD data from many different programs. To do this, you use prepared interfaces and use, for example, a USB connection as a link between the computer and the projector. Now you can use a display in 2D or 3D depending on the workpieces.
Quickly learned by instruction or through our training, you define and calibrate the reference points with which the projector is aligned. Immediately, all drill points, welds, lines or markings are displayed and the work can begin. If you are dealing with complex components, a remote control makes it easier to switch for the different planes. The precision can also be expressed in figures: With a projection surface of 4.5 m × 4.5 m and a distance of 6m, you achieve a precision level of ± 0.35 mm.
Our range of protected industrial PCs allows you to work even in particularly stressed environments.
Do you have
any questions?
Contact us.

The ProDirector 7 MR for 2D and 3D applications
With its highly visible projection color green, the 7 MR generates a single laser dot. But this laser dot is projected at maximum speed on a longitudinal line in both directions. In this way, the two scanner mirrors present a standing image to the eye. We use a diode-pumped solid-state laser for this purpose. ProDirector 7 MR works continuously in all specified directions of the room.
Of course, the laser beam can also be integrated into running processes. Although the laser projector thus represents a high-quality electronic element, its operation and results are so efficient that each of your employees will immediately recognize the benefits and no longer want to do without it. The projector facilitates and accelerates every work step from development and production to quality control and documentation.
When working in 2D, the projector projects its beams onto flat surfaces. The same Z value is used for the different layers. This variant is mainly used for furniture construction, woodworking, welding or concrete processing. When a new layer is called up, the appropriate projection appears for it. This way, perfect welding spots or markings can be created for CNC machining.
In the 3D area, the respective reference points are first marked in the CAD program or the drawing. These are then displayed on the components with reflective targets. As soon as the laser beam of the projector is reflected by the targets, the 7 MR can equip its positioning accordingly. This also makes it possible to process curved surfaces, for example, without much effort. Popularly used for composite fiber workpieces, for example in the aerospace industry.
More information about the
Laser Projector Pro Director 7 MR
The ProDirector 7 MR laser projector
one solution for many applications
The feedback from our customers is impressive. Regardless of whether the system is used in industry or in the skilled trades, they all report cost optimization in terms of working time, material consumption and quality management. A convincing argument is above all the increased satisfaction among employees. ProDirector 7 MR reduces the frustration caused by errors and the usual repetitions for certain work steps. Quality control is made much easier and the sense of achievement increases significantly.
Around the world, SL Laser's 2D and 3D capable laser projectors are a recognized asset in the work. Our many years of experience are also reflected in the performance of our sales and service network. Experienced from countless deployments, our experts get straight to the point with training and remote consulting anywhere in the world. This gives you a great argumentation tool if you need to push your new achievement in front of a panel. ProDirector 7 MR moves your business forward.
Operating software and training
individually designed for you and your company!
If you ask around in your industry, you will hear the name SL Laser over and over again. Sure, our products and software are totally geared to the industries they serve and do a great job. However, what often works even harder is the great service and remote training offered. The professionals at SL Laser know exactly what the problems are on site. They can handle the resistance of some colleagues to the new technology just as well as they can explain all operating steps and the use of the software with pinpoint accuracy. SL Laser's various service packages are in line with this philosophy – easy to grasp and precisely geared to the respective needs.
We can either hold the introductory events and training sessions on site or design them virtually. In both cases, our experts will have gathered precise information about your situation in your company beforehand and will design the briefing accordingly. This means that practical work can begin in the shortest possible time – with software and training that is modularly tailored to your needs. This leads to a quick sense of achievement and a high level of acceptance. Later, our remote maintenance takes over if further setup assistance or instructions are required. It can be installed on any Windows computer with an Internet connection. Play at the top of your industry and use the laser projectors from SL Laser.