ProDirector 7 LR – The laser projector for long distances between laser and application
Projectors especially for long distances, in use from 7 m or larger
The ProDirector 7 LR laser projector ensures accurate work without complex templates
Our products are used worldwide thanks to perfect quality and ingeniously simple application
Use ProDirector LR with our classic mount or with a custom solution designed for you
Perfect work with our projectors – even under challenging circumstances
Laser projectors such as the ProDirector 7 LR ensure safe, fast and accurate work with the high-precision projection of CAD-fed laser markings onto workpieces of all types. Instead of multilayered templates, laser projectors enable virtually controlled and contact-free surface processing and tool guidance in the 2D or 3D range.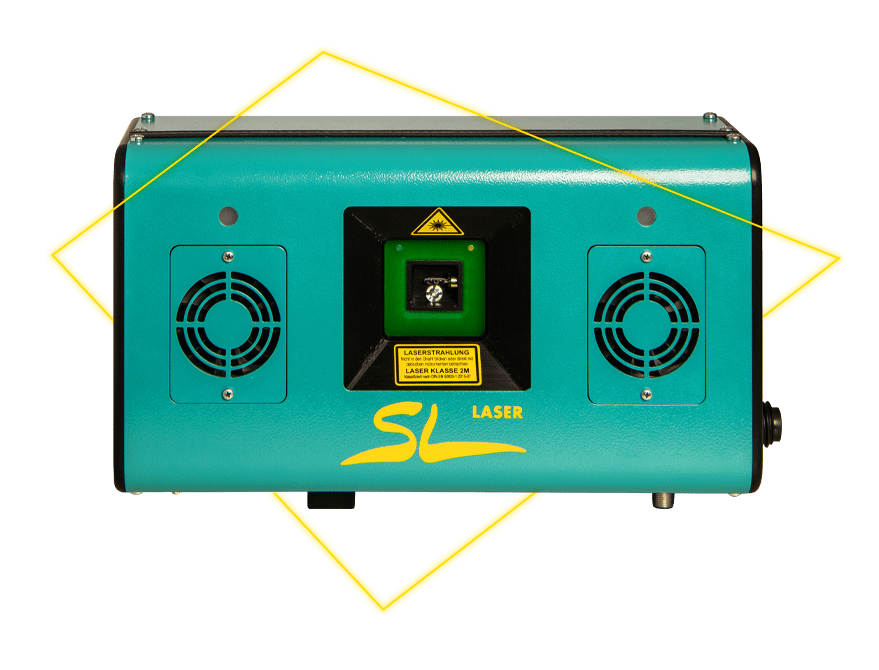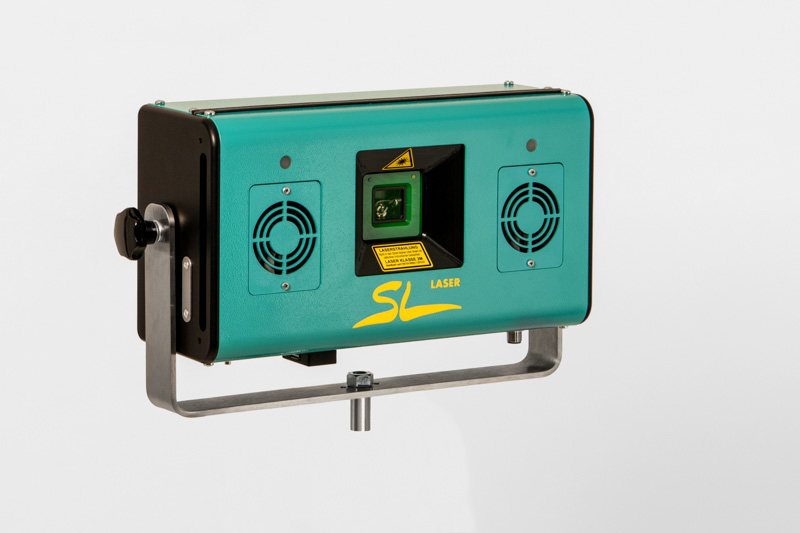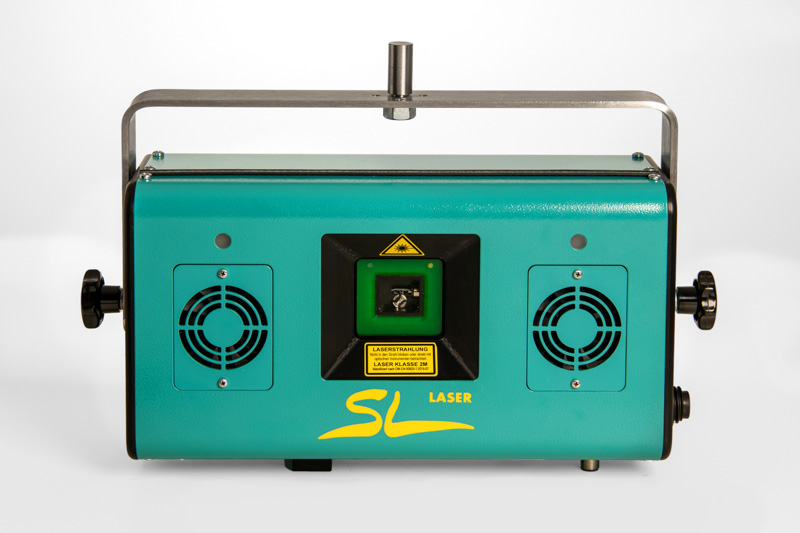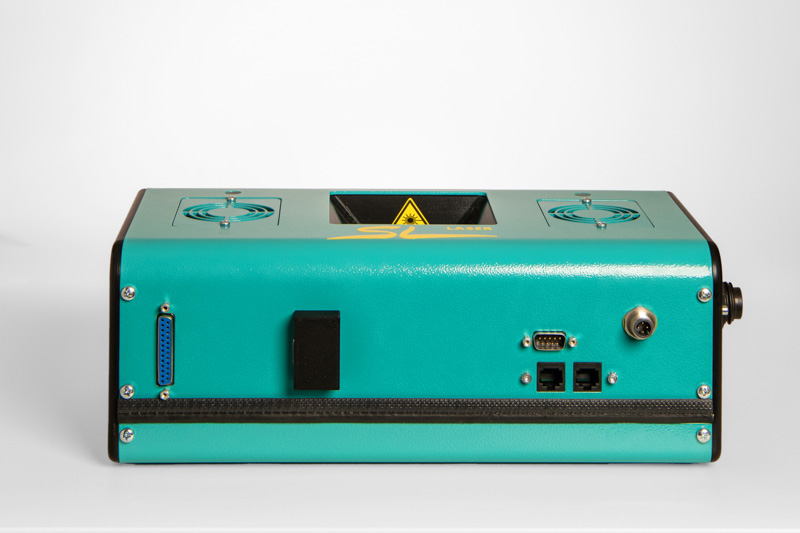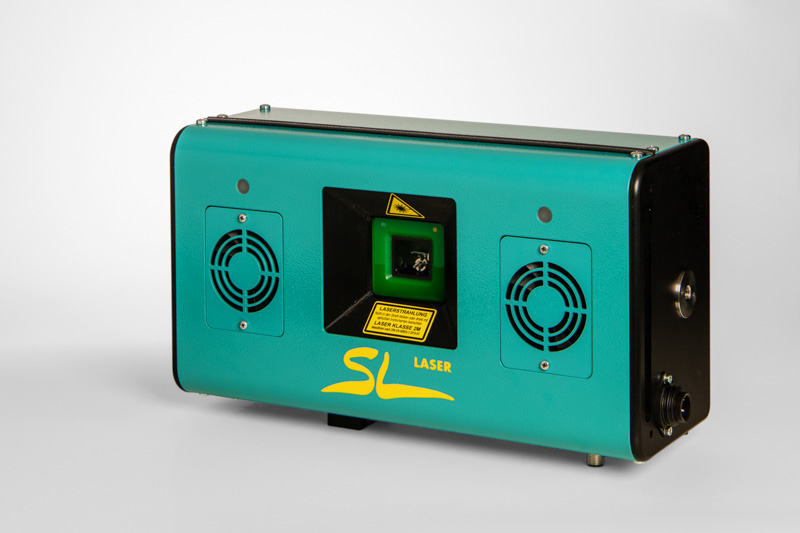 A static or on rails mobile laser projector for industry worldwide
With easy-to-learn operation, rugged construction and ingenious design, SL Laser projectors have created a world market for themselves. From concrete formwork to woodworking to the aerospace industry, companies worldwide are securing a clear advantage over the competition with ProDirector 7 LR projectors. A static or mobile laser projector from SL Laser not only facilitates a wide range of work processes and significantly increases quality.
The ProDirector 7 LR laser projector also saves a lot of time, labor and material costs with laser projection in mobile use. Don't leave this advantage to others. Take advantage of laser projection sooner rather than too late.
System specifications
Position Accuracy
±0.35 mm with a projection surface of 4.5 m x 4.5 m and 4 m distance (corresponds to 60 °)
Field of View
Horizontal: max. 80° Vertical: max. 70°
Laser
green: 520-525 nm, FC-lasermodule
Laser Class LR
International: Class 3R or 3B according to IEC/EN 60825-1:2015-07 CE-certified
Power Requirement
80-240 VAC 50/60 Hz
Dimensions
Length 355 mm, width 120 mm, height 190 mm, weight 5.8 kg
Do you have
any questions?
Contact us.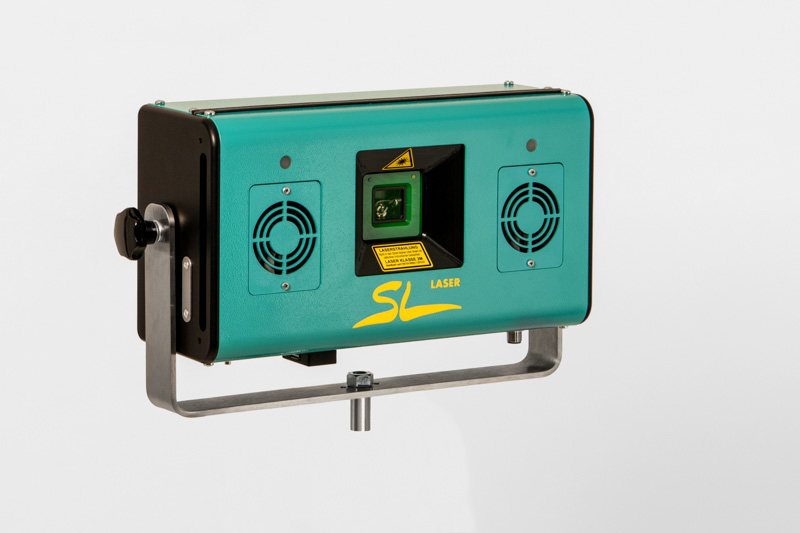 Perfect for high factory floors and long distances
The ProDirector 7 LR laser projector is designed for static use in the production hall or workshop. However, you can also have it move back and forth on a rail system if your workpieces are of a particular length. This is often the case in concrete construction. The laser projector automatically assumes its new position for each work step.
With the ProDirector 7 LR laser projector, the colleague can be sure of finding the correct positioning with the projection and, if necessary, also carry out the prescribed quality control later on with the laser. The performance and precision of the projector has been designed for large vertical distances.
The way it works – as ingenious as it is simple
The laser projectors from SL Laser function and project according to the same principle. Via a self-explanatory operating software on a computer, your CAD data of the most different programs with prepared interfaces are loaded. Depending on your needs, these data can cover the 2D or 3D space. The computer is connected to the projectors e.g. via USB port. On request, SL Laser also offers special industrial PCs as accessories, which are designed for use with the projectors on construction sites.
After definition and calibration via appropriate reference points, the laser projection can start and displays the required lines, markings, outlines or shapes. By remote control, the progress of the work can be controlled via different layers or shifts. This procedure is particularly recommended for complex components.
The performance of the ProDirector 7 LR laser projector is also impressive when expressed in figures: With a projection surface of 4.5m x 4.5m and a distance of 4m, the degree of precision for the laser beam is ± 0.35mm.
Do you have
any questions?
Contact us.

The ProDirector 7 LR in the 2D and 3D world
The projection color of the ProDirector 7 LR is green. A single laser dot is moved at high speed in two directions in such a way that a standing image is created during projection and positioning. The ProDirector 7 LR laser projector uses a diode-pumped solid-state laser for projection, which is directed onto surfaces via two scanner mirrors. The mobile device can project continuously from any direction in the room and thus also allows retrofitting into existing processes.
This gives you a high-quality instrument for laser projection that works for you as a high-precision optical guidance system, from vision and development to production and quality control. After only a short training period, you and your employees will no longer want to do without the laser projector.
In 2D, the ProDirector 7 LR laser projector is used, for example, in woodworking and furniture construction for CNC support. On the welding table or in the production of concrete parts, the laser projector can provide excellent services to display inserts or welding spots. In the 2D area, the projection takes place on flat surfaces with a fixed Z-value in each case for different positions. The projection takes place depending on the call of the layer.
In the 3D area, the most important reference points are determined on the drawing and then positioned on the workpieces or surfaces with reflective targets. The laser projector determines its positioning by the reflection of the laser beam when approaching the targets. This procedure is mainly used in aerospace and composite fiber components and is generally recommended for curved surfaces.
More information about the
Laser Projector Pro Director 7 LR
The laser projector ProDirector 7 LR
– a mobile solution
The 2D and 3D laser projectors from SL Laser have proven themselves thousands of times in industry and trade. In general, our customers not only report employee satisfaction with the work processes, but can also clearly point to cost optimization in terms of working time, quality management and material consumption. Do not only trust in 30 years of experience in the development and training of our laser projectors, trust even more in the feedback of our satisfied customers.
With our worldwide sales and service network, our services are available to you at virtually any application location. Use laser projection for the performance boost that will move your business forward. Please visit our website to find out more applications for the ProDirector 7 LR laser projector or download our brochure if you need a powerful argumentation aid for your purchase.
Operating software and training
– as practical as tailored to you!
If you look for a laser projector for industrial use on the market, you will always come across the products of SL Laser. Of course, this is also due to the projectors that have been perfected more and more in thirty years. But it is also due to the fact that we, as engineers and technicians, can understand our customers' initial situation 100%. As a logical consequence, we have not only developed software at an early stage that is quickly comprehensible for colleagues from trade and industry and works with all common CAD programs. In addition, we have also developed service packages that are precisely tailored to the situation and needs of your company.
Training for the projectors can take place virtually or on site. Our training experts will visit you on request, assess your needs and initial situation, and ensure that you are able to work successfully with the system and its laser projection in the shortest possible time. Both software and training content can be modularly adapted to your work processes and methods. For later questions or setup assistance, our remote maintenance is available to support you online. Whether the ProDirector 7 LR, the ProDirector 7 MR for medium distances or the universal ProDirector 7, with the laser projectors from SL Laser you are playing at the top!