The ProDirector 7 – A top class industrial laser light projector
The ProDirector 7 is proven a thousand times over
A laserprojector positioning aid with inimitable precision
Simple and ingenious in daily use
In use worldwide in almost all countries and industry segments
Dust-tight and robust, perfect for almost any environment
With the ProDirector 7, companies in many segments of industry gain decisive advantages when it comes to working quickly and with the highest precision. The ProDirector 7 projects its green laser beams from a fixed reference point, which can be under the ceiling or on a special construction. In doing so, it achieves a projection field for the laser of up to 80° degrees horizontally and 70° vertically for every direction in the room. Even a subsequent upgrade in your production is thus no problem.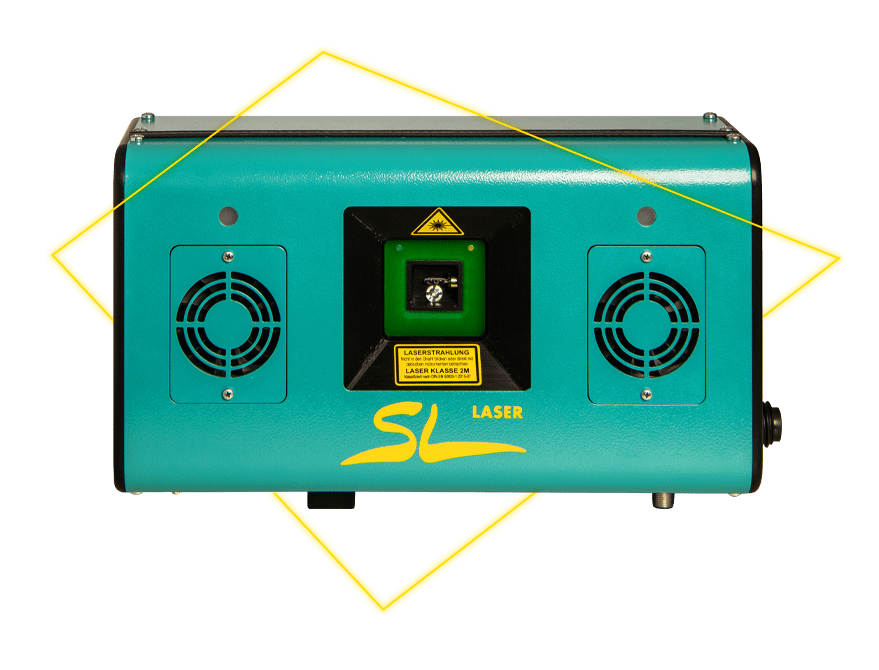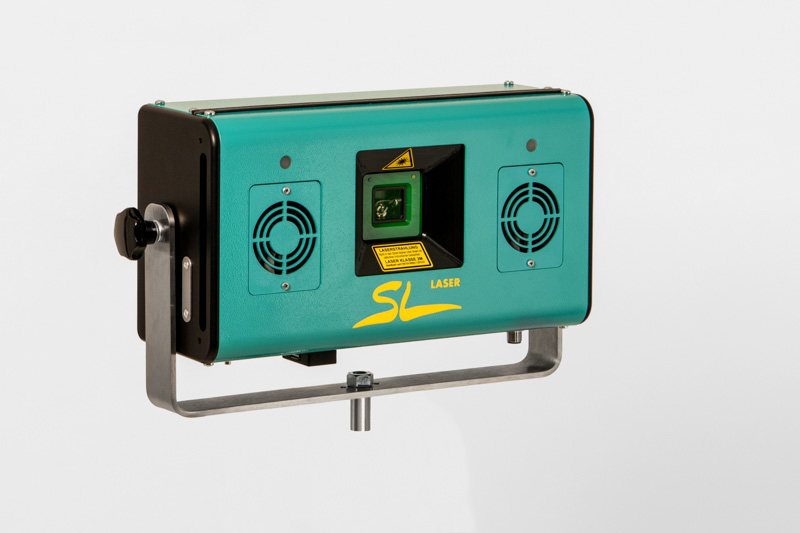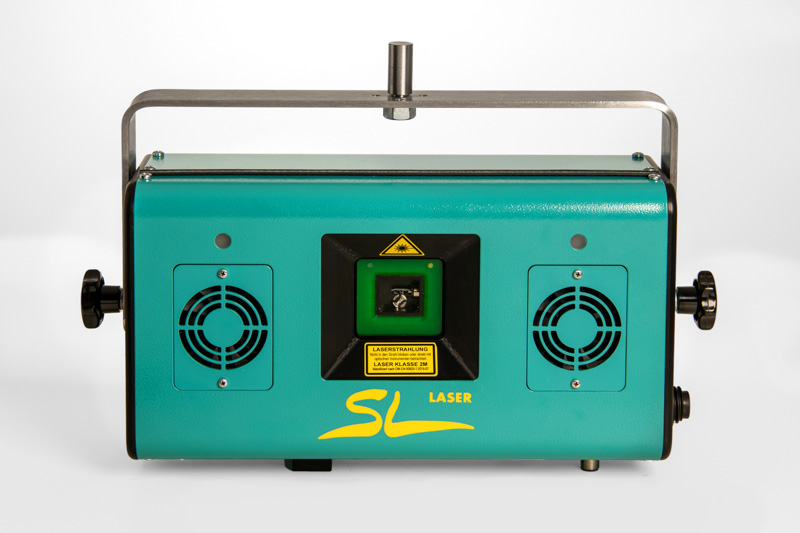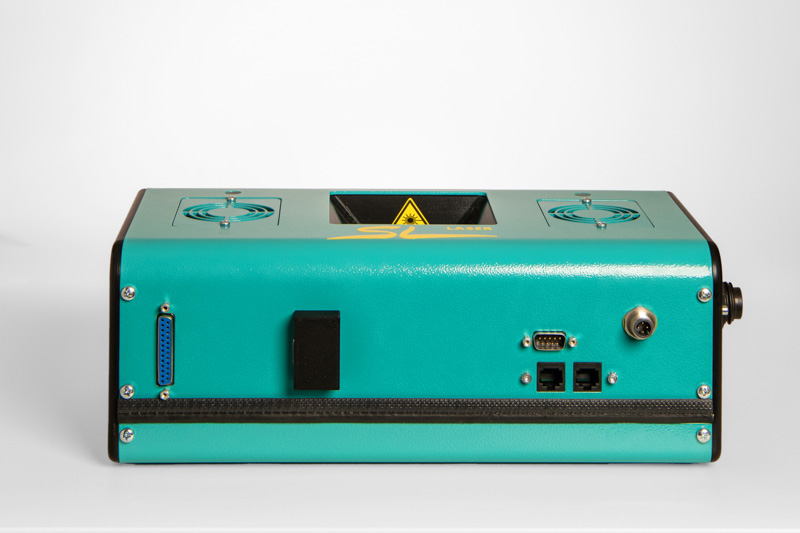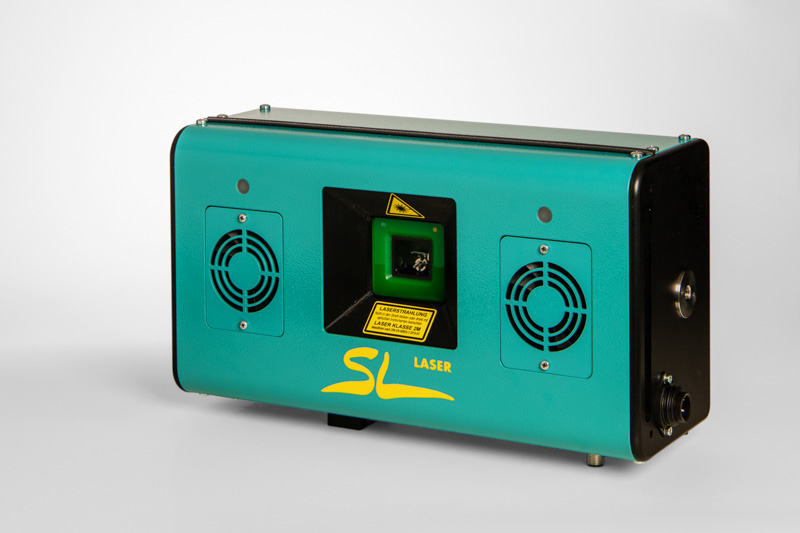 N
Functionality as a laser projector for craft and industry
System specifications
Position Accuracy
±0.014" (0.35 mm) at a distance of 15' over 17' x 17' (4.5 m x 4.5 m) area (equals to a 60° projection)
Field of View
Horizontal: max. 80°, Vertical: max. 70°
Laser
Green: 520-525 nm, FC-lasermodule
Laser Class 5 mW
International: Class 2M per IEC/EN 60825-1:2015-07, CE certification
USA: Class IIIa per 21CFR 1040 (CDRH)
Power Requirement
80-240 VAC 50/60 Hz
Dimensions
Length: 355 mm/18.90 ", Width: 120 mm/6.69 ", Height: 190 mm/11.42 ", Weight: 5,8 kg
ProDirector 7: Functioning as a 3D laser light projector for trade and industry
A computer-controlled laserprojector system with the sophisticated operator software ensures that the ProDirector 7 laser throws measuring points, lines and entire work plans onto the surfaces to be processed. Permanently installed or integrated into a rail system, the size or complexity of the free-forms, welding tables, workpieces, materials or different layers in the composite area no longer play a role. The dust-tight design of the ProDirector 7 proves to be just as reliably robust when working with wood as it is when working with precast concrete parts.
Each work step is predefined, and the execution by the employees can take place without tedious marking out, measuring, matching and rechecking. This not only reduces the working time, but also significantly minimises the error margins. Perfect for CNC applications of all kinds. For extremely large components, such as in the aerospace industry, the ProDirector 7 can also be installed as a compound system so that the entire area can be covered.
Performance description of the hardware
Precision high-speed scanner with push-pull output stages
Electronics in modern SMD technology.
Integrated embedded PC with 800 MHz ,4 GB memory.
Optimised receiver sensor of the reflection radiation
Data input RS232, RS485
Control lamps for mains voltage and information signal
Mains filter in the power supply
Switching power supply with an input voltage of 100-240 VAC
Industrial aluminium housing to IP54 with optimised surface for heat dissipation
Ambient temperature 5-45 degrees, power consumption approx. 70 VA
CE conformity marking, manual
Do you have
any questions?
Contact us.

ProDirector 7 – a solution for many problems
The 3D laser light projector ProDirector 7 – a solution for many problems
For all these reasons, the laser light projectors from SL Laser have made a well-known name for themselves over the last 25 years as precision devices for making work easier, more precise and accelerating many work processes. Whether it is simple line guidance in 2D format for cutting and, for example, concrete shuttering, or the complex alignment of machines and workpieces, the 3D laser projectors from SL Laser are part of it today. Here, the ProDirector 7 clearly stands out both in the range of industries and in sales figures.
Starting with the aerospace industry with its highest precision requirements for metal processing, the 3D laser light projector ProDirector 7 can be found in almost every area of industry. Of course, this also applies to specialised crafts such as yacht and boat building and its fibre-reinforced plastics. The cost optimisation and quality increase that can be achieved with the 3D laser light projector ProDirector 7 make the investment a wise decision. Don't leave these competitive advantages to other companies anymore. Play in front with a 3D laserprojector for your work processes and contact us!
Universal: Examples of applications and industry segments
Set-up aids for CNC wood routers and measuring tool for timber construction
For the direct transfer of positioning from the router control.
As an optical guidance system for contours and alignment of e.g. press blocks
For positioning stops and nail lines/nail ties
Alignment on welding tables or steel trusses in the metal industry
Alignment of workpieces from CAD accurate to the millimetre
Time-saving elimination of templates
Convenient 1:1 projection of contours and stop positions
Composite applications for machining composite fibre components
In the aerospace industry for wings, fuselage parts and landing flaps.
There, as in Formula 1 for the laying processes of composite fibre mats
In the construction of wind turbines through precise projection even at great heights
Measurements and projections in the construction industry
When positioning formwork and reinforcement for prefabricated concrete parts.
In connection with a guidance system on a pallet circulation system with changing work steps
For the projection of CAD drawings onto components and workpieces
Assembly in the 3D area
In aircraft construction through the most precise placement of thousands of small parts.
In quality control through the projection of contours onto components
In boat building through precise display of contours and curvatures
Template projection in textile processing
In the alignment and cutting of leather templates
For contouring sails or balloons
For contouring solar covers
A perfect operating software for the 3D laser light projector
With the experience of SL Laser's developers, the application of our technology has become easier and easier. Simply transfer the data from your 2D or 3D CAD system to the operating software, which imports all common formats and can even be adapted to the specifics of your company's own applications if required. The respective work steps can be called up manually or by remote control.
The software is available in a wide variety of versions, which are specialised in 3D composite parts or projection from OEM applications, for example. The clarification and integration of your company's internal processes into the functioning of the ProDirector 7 and the corresponding software, as well as the introduction to the system and its operation, are fixed components of the comprehensive service package that you acquire from SL Laser for the 3D laser light projector ProDirector 7.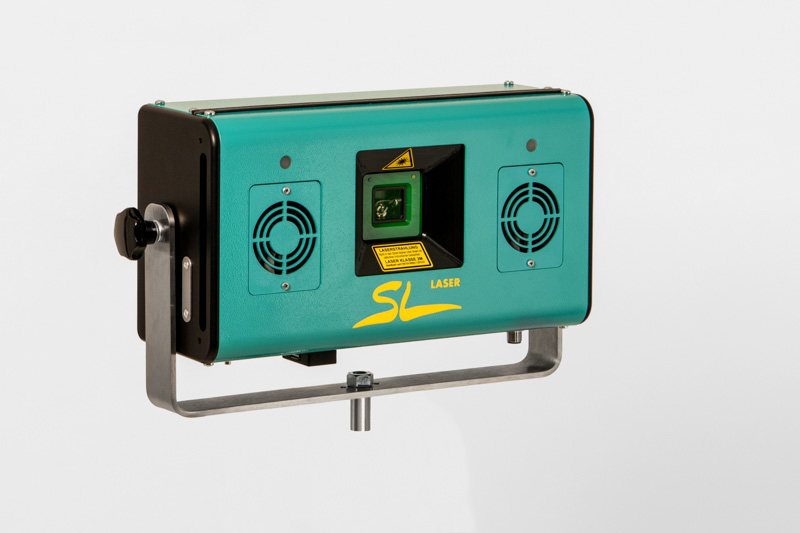 ProDirector 7 M as mobile version
We have also specified our ProDirector 7 laser light projector for mobile use. A powerful industrial battery ensures hours of trouble-free operation on inaccessible construction sites, on wind turbines in outdoor use or on the yacht without an external power supply. With the ProDirector 7 M laser light projector, you are completely independent and can still guarantee fast, clean and highly precise work. Mount the projection laser on the tripod, connect it to the tablet via Bluetooth, calibrate it using reference points and the projection can begin.
It goes without saying that when using the laser projectors from SL Laser, the safety regulations for handling laser beams are taken into account and adhered to. If you have any further questions about ProDirector 7, the application or the software, you can find information in our FAQ, or simply contact us directly.
The training:
Practical, fast and tailored to your situation
In addition to the proven technology and robust design for the demands of our customers, it is above all the quick and easy transfer of the application and its operation into all work processes that gives SL Laser and the ProDirector 7 a decisive competitive advantage. While the ProDirector 7 is a true high-tech product, it stands out time and again for its unsurpassed ease of use and practicality.
Our field-tested experts have quickly and successfully trained literally thousands of colleagues at our customers in the use of ProDirector 7. In doing so, a fair amount of experience helps us to quickly grasp the needs and the situation on site and to effectively adapt both the laserprojector and its installation as well as the software and training to the respective circumstances.